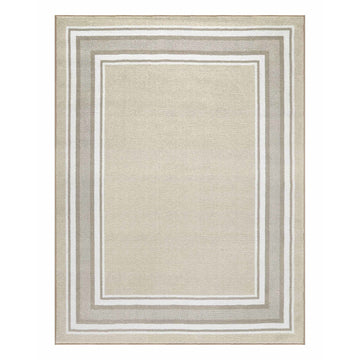 Width
3.0 ft.
Length
3.0 ft.
$93
$37
60% Off, save $56
Size: 3x3
Item no: WB-CRM30717-3x3
Introducing the Carmel Beige Bordered Non-Slip Indoor Area Rug by Beverly Rug! This elegant 3x3 rug is a perfect addition to any room, blending seamlessly with various decor styles. Crafted with precision and quality, it features a stunning beige color that adds warmth and sophistication to your space. The bordered design adds a touch of elegance, making it a statement piece in your home. Made with a non-slip backing, this rug ensures safety and stability, preventing any unwanted accidents. Its durable construction guarantees longevity, allowing it to withstand heavy foot traffic and everyday use. At an affordable price of $37, this Carmel Beige Bordered Non-Slip Indoor Area Rug (Item number: WB-CRM30717-3x3) is a fantastic investment for your home.

See all rug details...
Disclosure: We may earn a commission for purchases made through our links.
Other 3x3 Rugs You Might Like