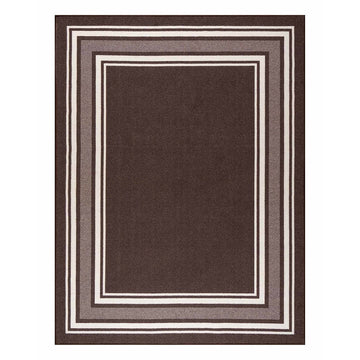 Width
3.0 ft.
Length
3.0 ft.
$93
$37
60% Off, save $56
Size: 3x3
Item no: WB-CRM30721-3x3
Introducing the Carmel Brown Bordered Non-Slip Indoor Area Rug, a stunning addition to any space. Crafted by Beverly Rug, this 3x3 rug is the perfect blend of style and functionality. The rich caramel brown color adds warmth and elegance to your room, effortlessly complementing any decor. The bordered design enhances its visual appeal, creating a sophisticated look. Not only does this rug elevate your interior aesthetics, but it also offers practicality. The non-slip backing ensures safety, keeping the rug securely in place even in high traffic areas. Made from high-quality materials, it is durable and built to withstand everyday wear and tear. With a price tag of $37, this Carmel Brown Bordered Non-Slip Indoor Area Rug (item number: WB-CRM30721-3x3) is a fantastic investment. Enhance your home with this exquisite rug and enjoy its beauty and functionality for years to come.

See all rug details...
Disclosure: We may earn a commission for purchases made through our links.
Other 3x3 Rugs You Might Like