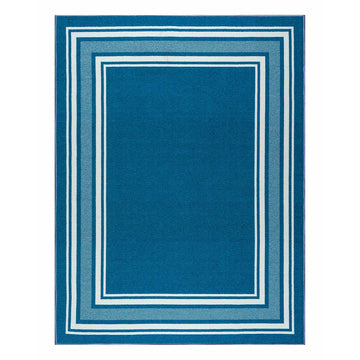 Width
3.0 ft.
Length
5.0 ft.
$104
$42
60% Off, save $62
Size: 3x5
Item no: WB-CRM30719-3x5
Add a touch of elegance to your living space with the Carmel Blue Bordered Non-Slip Indoor Area Rug from Beverly Rug. This 3x5 rug boasts a stunning blue color that effortlessly complements any decor style. Crafted with high-quality materials, it offers durability and longevity, making it perfect for high-traffic areas. The non-slip backing ensures that the rug stays securely in place, providing safety and peace of mind. Its bordered design adds a sophisticated touch, enhancing the overall aesthetic appeal. Easy to clean and maintain, this rug is a practical choice for busy households. With a price of only $42, this item (WB-CRM30719-3x5) offers exceptional value for money.

See all rug details...
Disclosure: We may earn a commission for purchases made through our links.
Other 3x5 Rugs You Might Like