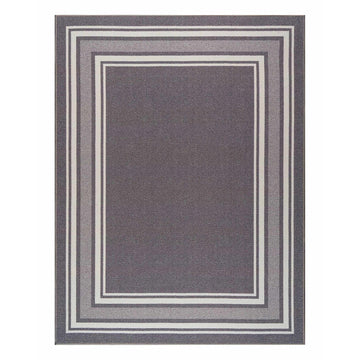 Width
3.0 ft.
Length
5.0 ft.
$104
$42
60% Off, save $62
Size: 3x5
Item no: WB-CRM30728-3x5
Introducing the Carmel Gray Bordered Non-Slip Indoor Area Rug by Beverly Rug. This exquisite 3x5 rug is a perfect addition to any room in your home, providing both style and functionality. Crafted with utmost precision, this rug features a beautiful gray color with a contrasting border, adding a touch of elegance to your space. Made from high-quality materials, this rug is designed to withstand everyday wear and tear, ensuring long-lasting durability. The non-slip backing ensures that the rug stays securely in place, providing safety and peace of mind. Its versatile size makes it ideal for smaller spaces such as entryways, hallways, or even under furniture. With its affordable price of just $42, this Carmel Gray Bordered Non-Slip Indoor Area Rug (item number: WB-CRM30728-3x5) is a must-have for those seeking both style and practicality.

See all rug details...
Disclosure: We may earn a commission for purchases made through our links.
Other 3x5 Rugs You Might Like