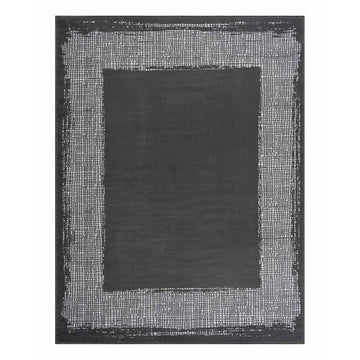 Width
3.0 ft.
Length
5.0 ft.
$110
$44
60% Off, save $66
Size: 3x5
Item no: WB-LGN40125-3x5
The Laguna Dark Gray Indoor Area Rug Bordered 3' x 5' from Beverly Rug is a stylish and versatile addition to any home decor. The rug features a beautiful dark gray color that adds a touch of sophistication to any room. The bordered design adds a classic touch, making it perfect for both traditional and modern interiors. Measuring 3' x 5', this rug is perfect for use in small spaces like entryways, hallways, and bedrooms. The rug is made from high-quality materials that are durable and easy to maintain, ensuring that it will last for years to come. The non-slip backing ensures that the rug stays in place, even on slippery surfaces. At a price of $47, this rug is an affordable way to add style and comfort to your home.

See all rug details...
Disclosure: We may earn a commission for purchases made through our links.
Other 3x5 Rugs You Might Like