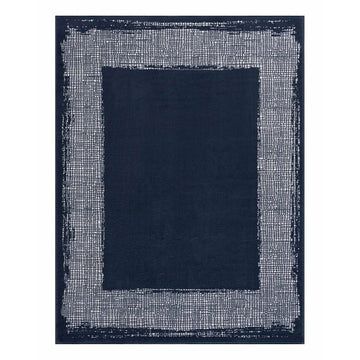 Width
5.0 ft.
Length
7.0 ft.
$176
$70
60% Off, save $106
Size: 5x7
Item no: WB-LGN40139-5x7
The Laguna Dark Blue Indoor Area Rug Bordered 5' x 7' from Beverly Rug is a stunning addition to any room in your home. The deep blue color is bold and eye-catching, while the bordered design adds a touch of elegance. Measuring 5' x 7', this rug is perfect for a living room, bedroom, or even a dining room. Crafted from high-quality materials, the Laguna Dark Blue Indoor Area Rug is soft to the touch and durable enough to withstand heavy foot traffic. The rug is easy to clean and maintain, making it a practical choice for busy households. With its timeless design and rich color, the Laguna Dark Blue Indoor Area Rug is sure to enhance the look and feel of your home. At a price of just $85, it's an affordable way to add style and comfort to your living space. Order yours today and enjoy the beauty of this stunning rug for years to come.

See all rug details...
Disclosure: We may earn a commission for purchases made through our links.
Other 5x7 Rugs You Might Like