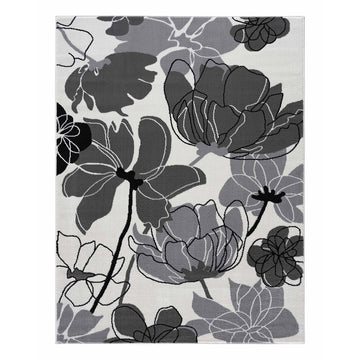 Width
8.0 ft.
Length
10.0 ft.
$332
$133
60% Off, save $199
Size: 8x10
Item no: WB-LGN40225-8x10
The Laguna Dark Gray Floral Indoor Area Rug by Beverly Rug is a stunning addition to any space. Measuring 8x10 feet, this rug is perfect for larger rooms or open floor plans. The dark gray background is adorned with intricate floral patterns in shades of white and beige, creating a beautiful contrast. Crafted from durable materials, this rug is designed to withstand heavy foot traffic and is easy to clean. Whether placed in a living room, bedroom, or dining area, the Laguna Dark Gray Floral Indoor Area Rug adds a touch of elegance and sophistication to any decor. With a price of $133, this item (WB-LGN40225-8x10) is a must-have for those seeking style and quality.

See all rug details...
Disclosure: We may earn a commission for purchases made through our links.
Other Floral Rugs You Might Like