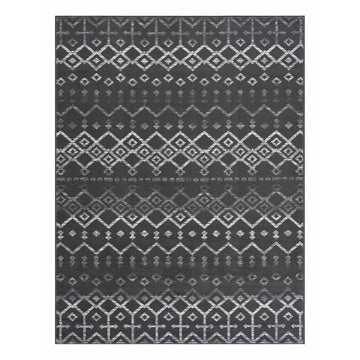 Width
8.0 ft.
Length
10.0 ft.
$332
$133
60% Off, save $199
Size: 8x10
Item no: WB-LGN40325-8x10
Introduce a touch of sophistication and elegance to your home decor with the Laguna Dark Gray Indoor Area Rug Bordered 8' x 10' from Beverly Rug. This beautifully crafted rug features a stunning dark gray color that exudes a sense of calm and tranquility, making it the perfect addition to any living space. The rug is bordered with a contrasting shade of beige that creates a striking visual contrast, adding to its overall appeal. Made from high-quality materials, this rug is durable, easy to clean, and resistant to stains, ensuring that it will look great for years to come. Measuring 8' x 10', this rug is large enough to cover a significant amount of floor space, making it perfect for use in living rooms, bedrooms, and dining rooms. With a price of $154 and item number WB-LGN40325-8X10, this rug is a must-have for any home decor enthusiast.

See all rug details...
Disclosure: We may earn a commission for purchases made through our links.
Other Moroccan Rugs You Might Like