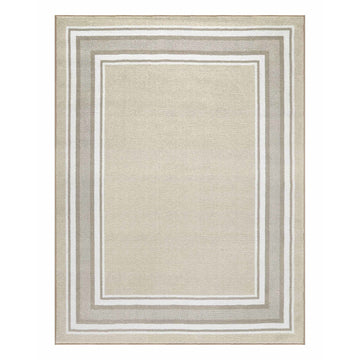 Width
2.0 ft.
Length
7.0 ft.
$116
$46
60% Off, save $70
Size: 2x7
Item no: WB-CRM30717-2x7
Introducing the luxurious Carmel Beige Bordered Non-Slip Indoor Area Rug-2x7 from Beverly Rug. Enhance the elegance of your living space with this exquisite rug, crafted to perfection. The captivating design features a timeless beige color with a beautifully detailed border, adding a touch of sophistication to any room. Measuring 2x7 feet, this rug is perfect for hallways, entryways, or narrow spaces. Not only does it elevate the aesthetics of your home, but it also ensures safety with its non-slip backing, providing a secure grip on any type of flooring. Made from high-quality materials, this rug is durable and easy to maintain, ensuring long-lasting beauty. Priced at just $46, this item (WB-CRM30717-2x7) is a must-have for those seeking both style and functionality.

See all rug details...
Disclosure: We may earn a commission for purchases made through our links.
Other Rugs You Might Like