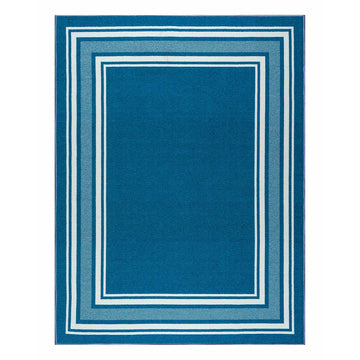 Width
2.0 ft.
Length
7.0 ft.
$116
$46
60% Off, save $70
Size: 2x7
Item no: WB-CRM30719-2x7
Enhance the aesthetics of your living space with the Carmel Blue Bordered Non-Slip Indoor Area Rug from Beverly Rug. Measuring 2x7 feet, this exquisite rug effortlessly combines style and functionality. Crafted with utmost precision, it features a stunning blue border that adds a touch of elegance to any room. The rug is made from high-quality materials, ensuring durability and longevity. Its non-slip backing keeps it securely in place, preventing accidents and ensuring safety. The Carmel Blue Bordered Non-Slip Indoor Area Rug is not only visually appealing but also comfortable to walk on, making it perfect for high-traffic areas like hallways and entryways. Priced at just $46, this rug is a great value for money. Add a touch of sophistication to your home decor with this beautiful piece from Beverly Rug. Item number: WB-CRM30719-2x7.

See all rug details...
Disclosure: We may earn a commission for purchases made through our links.
Other Rugs You Might Like