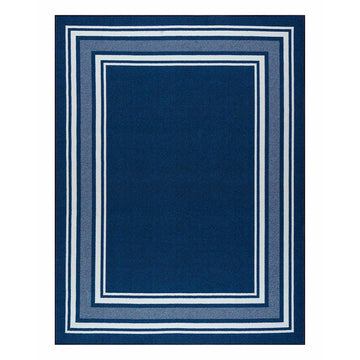 Width
2.0 ft.
Length
5.0 ft.
$81
$32
60% Off, save $49
Size: 2x5
Item no: WB-CRM30739-2x5
Introducing the Carmel Navy Bordered Non-Slip Indoor Area Rug-2x5, a stylish and functional addition to any home decor. Crafted by Beverly Rug, this rug combines quality craftsmanship with contemporary design. Featuring a rich navy color with a contrasting border, this rug adds a touch of sophistication to any room. Its 2x5 size makes it perfect for small spaces such as entryways, hallways, or kitchens. Constructed with durability in mind, this rug is made from high-quality materials that are resistant to wear and tear. The non-slip backing ensures that it stays securely in place, providing safety and preventing accidents. With its affordable price of $32, the Carmel Navy Bordered Non-Slip Indoor Area Rug offers exceptional value for money. Whether you want to enhance your home's aesthetic or add comfort to your living space, this rug is the perfect choice. Item number: WB-CRM30739-2x5.

See all rug details...
Disclosure: We may earn a commission for purchases made through our links.
Other Rugs You Might Like